Deluxe Marble Candle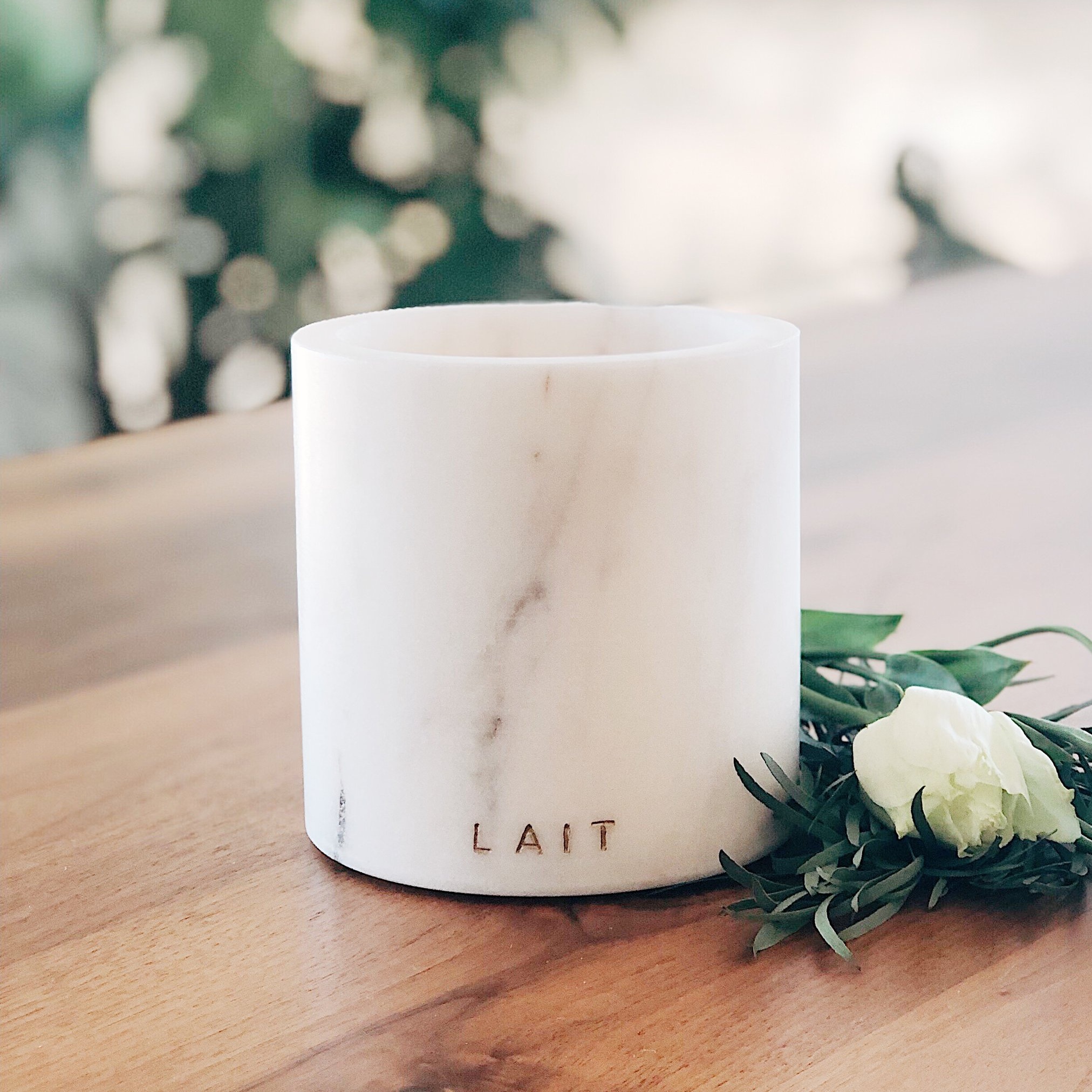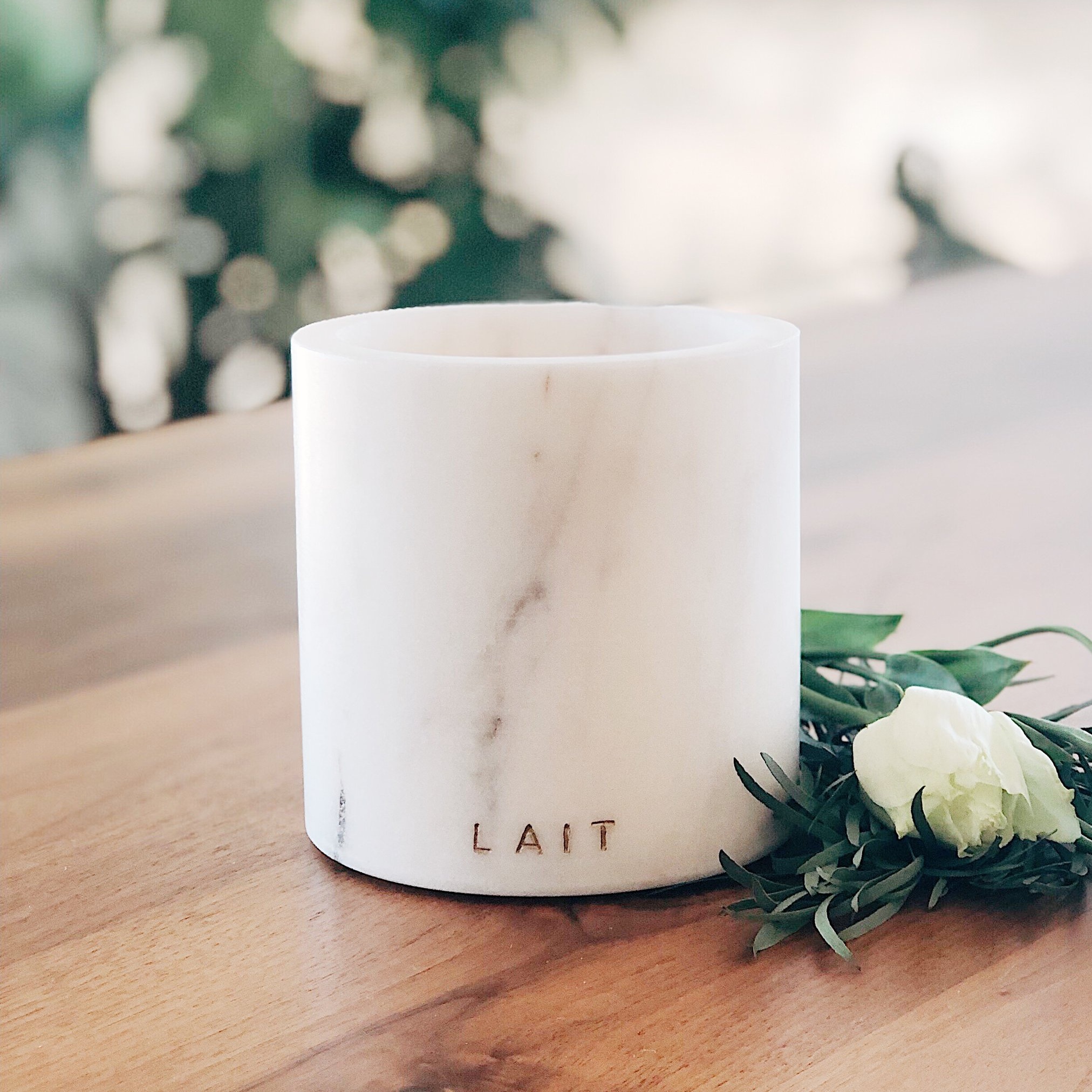 Deluxe Marble Candle
Create the ultimate centerpiece to your space with the elegant marble candle. We sourced minimally treated genuine marble vessels from India to maintain it's truest form of this beautiful stone. Marble's naturally porous properties will intensify the signature fragrance of your choice. Each vessel comes hand-carved with the LAIT logo on the front with a soft matte finish. Ready to gift and packaged in a beautiful round black box with lid and grosgrain ribbon tie.
***Please note that these genuine marble vessels have been made by hand and will slightly vary in measurements and weight. Contact us at info@shoplait.com and we can provide exact measurements and dimensions after the candle has been poured if necessary.
***Each candle is poured and cured in layers to ensure an even burn and require 5 days to make. Please note approximate ship time will be 5-7 days from purchase date.
Handmade Genuine Marble + Sourced from India

Each vessel is unique with natural variations in the color and veining of marble.

Approx. Burn Time for Deluxe: 100+ hours / Medium: 60+ hours

Candle Dimensions: Approx 4.75" tall x 4.5" diameter

All natural cotton wicks for a clean burn - Deluxe has double and Medium has single.